Island Outsourcers Ready to Show Clients the Best of the Island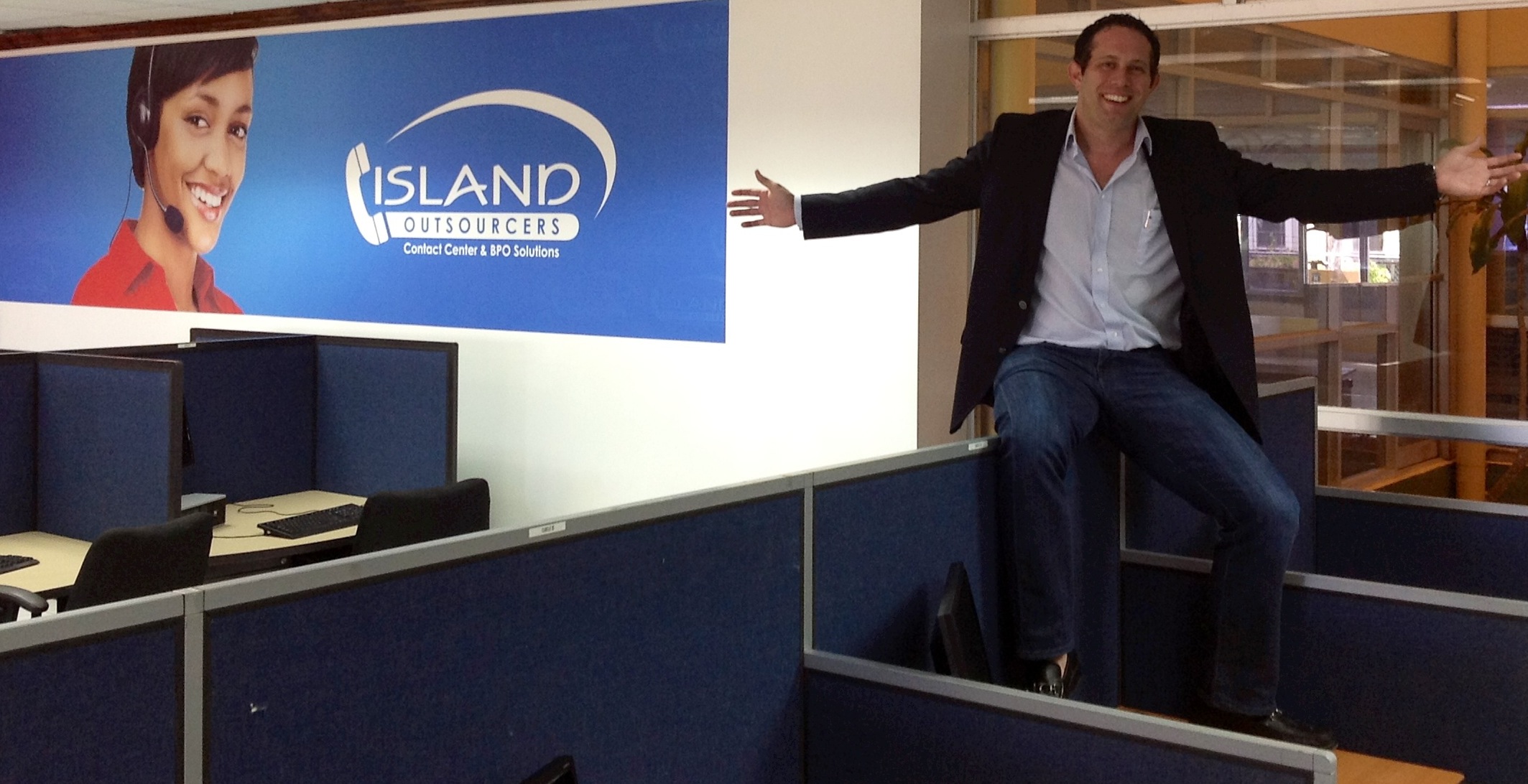 MONTEGO BAY, Jamaica, August 20, 2012 – Island Outsourcers (IO) rocked the "rock" this week with the opening of its Montego Bay, Jamaica office in the Free Zone. Clients of the Contact Center and BPO Solutions company will experience the bona fide hospitality and expertise of Jamaica's diligent workforce and while enjoying savings between 40% and 60% in operational costs—an IO guarantee. The new operation has currently developed a sate of the art facility and will create more than 100 new jobs in the coming months. The contact center will ultimately host more than 2000 call center seats within five (5) years as it serves a range of international clients, said Island Outsourcers CEO, Yoni Epstein.
 Just two months young, Island Outsourcers celebrates a roster of notable accomplishments, including industry recognition, the opening of a brand new, 5500-square-foot outpost, the acquisition high-profile clients, and big plans for the coming year.
"While our goal is to become a leading provider of global business process outsourcing services, it is equally significant for us to enhance and improve our clients' overall business outcomes," said Epstein.
Island Outsourcers' specialized team, tailored core service offerings of sales and customers service; document and data management; and quality assurance management, coupled with an advanced & robust technology platform, has created a dynamic combination that brings together and certifies why IO is the best option in near shore BPO outsourcing according to Epstein.
Each and every IO specialist has undergone an extensive training process to make them the best at what they do. In addition, the company and its management team offer over 30 years of experience in key industries such as the travel industry and the ever growing ICT/BPO sector.
"Island Outsourcers is ready to show clients the best of the island," said Epstein. "In other words, we're ready to show our valued clients why Jamaica has the reputation of being one of the best near shore outsourcing options in the world, due to our effective, hospitable workforce, experience, proximity to North America and significant savings to the end user."
Epstein says as the island's outsourcing market continues to grow so will the Island Outsourcers enterprise.
"Jamaica's outsourcing market has grown significantly over the past few years," said Epstein. "We're proud of the solid foundation we have been able to build in this short time, and look forward to being an integral part of the island's market share with our fresh approach leading the charge."
Currently, the IO contact center office space is approximately 5500 square feet. However, plans are already underway to build out 120,000 square feet of office space to accommodate the growing number of employees.
Call an Island Outsourcers Specialist at 1-305-600-1402 from the U.S.and 1-876-953-6907 from Jamaica, or visit www.islandoutsourcers.com to start experiencing tailored, world-class service.
About Island Outsourcers
Island Outsourcers is a Jamaican-based, business process outsourcing (BPO) solution that delivers an entire spectrum of BPO services such as inbound & outbound sales & customer service, quality assurance management, research & analytics and back office processes. Island Outsourcers is committed to impacting clients' business outcomes by focusing on enhancing customer experience across all touch points and channels.