The accomplished Island Outsourcers management team has worldclass
qualifications including:
As a team we have over 40 years of experience in Inbound/Outbound Sales, Customer Service, and Data Management & Contact Center Management.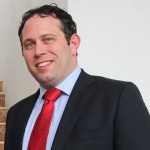 Yoni Epstein – CEO, itel-BPO Solutions
Yoni is an experienced professional within the contact center industry and was recently ranked 23 of the 50 most influential executives in Nearshore outsourcing for the Latin American and Caribbean region. Yoni along with his team operates over ten (10) business units at its two sites located in Montego Bay, Jamaica and Freeport, Grand Bahama Island, The Bahamas with the former being recently named the "2013 Employer of the Year". Prior to establishing Island Outsourcers, Mr. Epstein served as Director of Site Operations at Sandals and Beaches Resorts' contact centre; where he managed fifteen (15) business units, in six different countries. Yoni currently holds a leading authority on the subject of outsourcing in Jamaica and is tasked with the responsibility of collaborating with industry players and the Government of Jamaica to expand the outsourcing industry in his capacity as President of the Business Process Industry Association. Yoni represents the ICT-BPO industry on several private and public sector committees geared towards enhancing the growth and sustainable development of the ICT/BPO sector.

Marie Whyte – Country Director, Jamaica
Marie comes to us with over 15 years of experience in the BPO industry and has worked with Fortune 500 Companies such as Xerox, ACS, National Processing Company and the well-known E-Services Group International. She has had extensive experience in managing small, medium and large clientele– ensuring that the goals of the organization, clients' and by extension the employees are achieved.   She strongly believes that the employees are the life blood of the organization and supports a "family based" culture as evident with Itel-BPO's mandate.

Michael Daley – Country Director, Bahamas
Michael brings almost a decade of call center operations experience and expertise, having managed large operations for some of the largest, well-known international IT and telecommunication firms.  Michael is directly responsible the day-to-day operations of the site, which includes budgeting and the development and design of programs to meet and exceed the expectations of the clients and staff. Michael attended Church Teachers College on a full scholarship and attained his Diploma in Advanced Mathematics he is currently enrolled in University College of the Caribbean in pursuant of his Executive Master's degree in Business administration.

Lisa Lake – Chief Development Officer
Holds a BA in Economics (magna cum laude)and a BA in Architectural Studies (magna cum lade) from Tufts University and a Masters of Public Administration in International Development from Harvard University's Kenndy School. She also sits on the Economic Planning Committee of the Private Sector Organization of Jamaica. She also spearheads the Branson Centre of Entrepreneurship-Caribbean, a non-profit initiative that gives aspiring entrepreneurs the hope, mentorship, and business skills to thrive and grow their businesses.

Duane Williams – VP Information Technology 
He has worked in the ICT industry for more than a decade specifically in Systems Management, Network Management and Software Development disciplines. He currently holds many certifications including (MCSE, MCSA, MCDBA and CCNA). Formerly a member of a team of IT professionals for ACS a Xerox company, where he was directly responsible for planning and implementing technology solutions to meet the growing demands of the business.

Shurland Buchanan – Director of Quality and Training
Has worked in the Industry for more than seven years as a Director in  the Training and Development field and has a vast knowledge and understanding of different coaching techniques and practices used to break cultural barriers to maximize upon each learning area. Key strengths reside in the creation and designing of LMS Systems, Quality Assurance, Coaching and agent development. Shurland holds a Certifications in CCNA, CCNP, Business Administration, Six Sigma, Data Mining and Advanced Learning Development Programs

Michelle Yeo – Director Of Human Capital 
Michelle has 15 years of experience in the BPO and Service Industries. She has distinguished herself in the area of Human Capital Management and Client Services. Michelle has been responsible for establishing the HR function within the fast paced BPO environment. She designed and executed specialized HR programs; provided industrial relations advice; coached line managers in the implementation of HR principles and developed and documented procedures for organizations in keeping with best practices.  She has successfully recruited over 2000 team members in multiple disciplines giving valuable support and guidance to product line managers, ensuring the right fit and encouraging productivity of  their teams.